WHO WE ARE

"The Nativo Onlus Association was born from the pressing need to try and give something back to a magic and generous country (which offers itself to anybody who approaches it and tunes in with the senses) and from the awareness that a lot can be done with very little".
Nativo is a no-profit organization of social utility (Onlus) established on 16th december,2003 with the only objective of offering social assistence and charity to small African communities living on the Kenyan North-East coast and specifically in the villages of Watamu,Timboni and Gede.
The main aim of the Association is to find resources in Italy to support humanitarian micro-projects in Kenya.
The Association was established due to the need to assure the growth and continuity of the micro-projects,that were initially started at individual level by the founding members who met these communities as simple tourists.
This is why we are keen on transmitting the idea of responsible tourism,to have a conscious approach towards the realities found in developing countries and to mature the idea of being able to do a lot even with very little, expecially for the protection of minors' fundamental rights.

OUR PROJECTS

Free medical assistence - Since January 2004,in collaboration with Dr. Malingi M. Shindou of the Watamu Community Health Care, Nativo is financing a long term basic medical assistance project for children of the poorer communities of Watamu,Timboni and Gede. Children who are registered in the "Tumaini Youth and Nativo Onlus medical list are currently 407, of which 180 are orphans.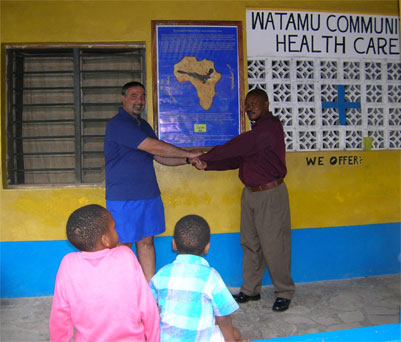 The Nativo's V.C. with Dr. Shindou at the Clinic Tumaini Youth of Watamu

Distance support - Nativo has started a campaign to guarantee education to the orphans as well as daily meals,regular medical check-up and medication fot Hiv positive children. It does this collaboration with some local humanitarian associations such as C.B.O. Kids Alive Malindi in Timboni and the Mwamko Mpya (new generation). Through the construction and startin up of a poultry farm, Nativo was able to guarantee future food security to the young orphans of Watamu.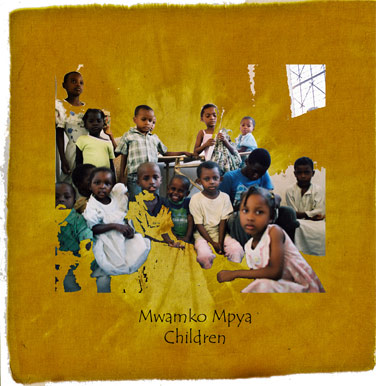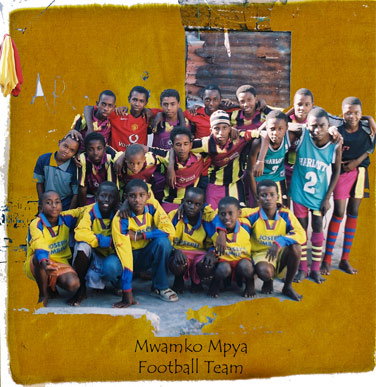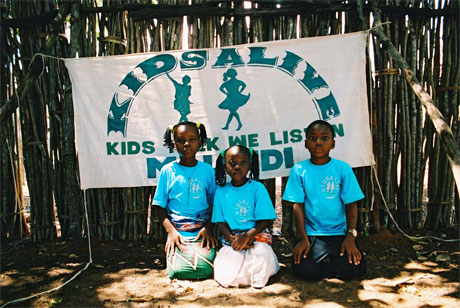 Education - From Genuary 2006 we've started a collaboration with the SDA Primary School Institute of Watamu and from August 2006 with the Sonetti Academy of Timboni to guarantee education to children who do not have tis opportunity, above all to the orphans.

Workshops for Arts and Craft - Vocational trainig projects are being studied in collaboration with local voluntary associations in order not to abandon children when they have come of age and are too old for school.
Pilot Project : Nativo 4 Kids Alive 2005> 2008 - Nativo has started a Laboratory/Tailor's school in Timboni with C.B.O. Kids Alive with the objective making the school project autonomous through the sale of ready-towear products. The project is autonomous from August 2008.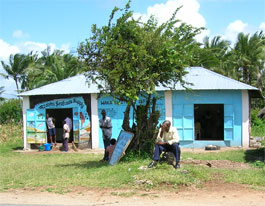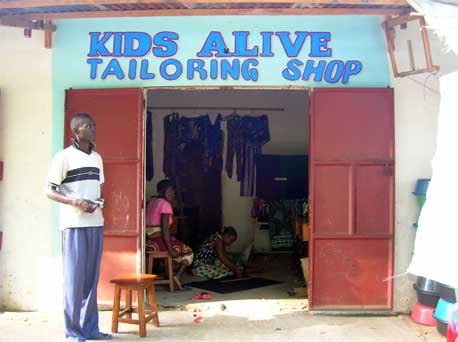 Support for incoming activities start-up -
for groups and individuals

For any further information on the association's activities please contact us :
nativonlus@hotmail.com
Patrizia Freddi Tel +39 3336155818
Massimiliano Lantieri Tel +39 3337896369

How to Help Us

with Banking Money transfer to :
POPOLARE ITALIANA -Via Poli,3 Roma-
C/C named on Associazione Nativo (Onlus)

International transfer code :
IT 22 H 05164 03200 000000154232
Thanks for visiting

MAISHA MAREFU